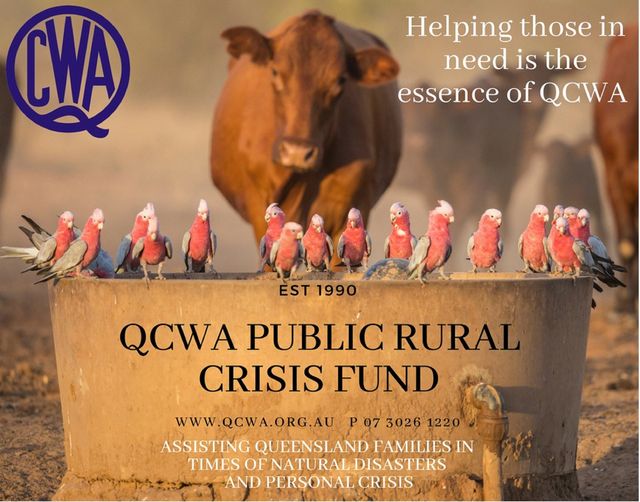 BORN FROM THE NEED TO ASSIST WOMEN AND FAMILIES DURING TIMES OF CRISIS, THE PUBLIC RURAL CRISIS FUND HAS BEEN AN INITIATIVE OF THE QUEENSLAND COUNTRY WOMEN'S ASSOCIATION SINCE 1990. THIS FUND NOT ONLY SUPPORTS FAMILIES SUFFERING FROM NATURAL DISASTERS, BUT IS FOR ALL FAMILIES EXPERIENCING ANY TYPE OF CRISIS.
The members of the QCWA are very proud to be able to offer this type of support to women and their families. QCWA is currently assisting farmers and their families with household support in every part of Queensland. QCWA support is in the form of grocery vouchers, store credit or being able to pay overdue accounts e.g. electricity, phone, doctor etc.
Every dollar that is donated to PRCF goes directly to those in need
Station Square Shopping Centre is proud to support the QCWA Public Rural Crisis Relief fund. Whether it be Drought, Flood, Fires or Financial Hardship this great initiative is available for support.
You can make Cash Donations to QCWA donation box located infront of Coles or via the QCWA Bank Account
For Full Details for Donation and Application Visit – https://www.qcwa.org.au/what-we-do/public-rural-crisis-fund/