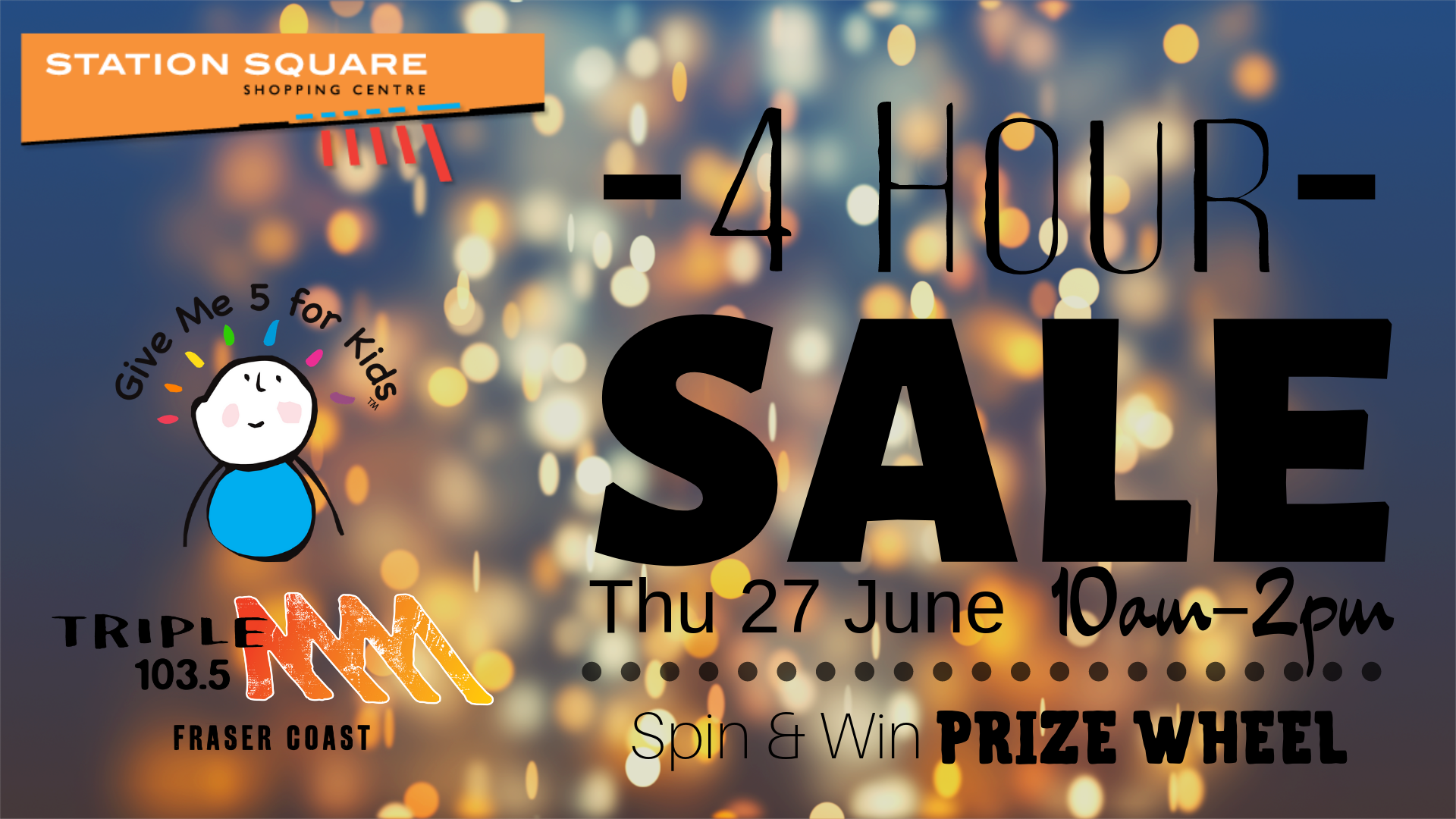 Join us at Station Square to celebrate the
End of Financial Year Sales
Exclusive Offers & Giveaways are on Offer at Station Square for 1 day only. 4 hours only.
PLUS support the Give Me 5 For Kids charity which gives back to the local community with aid and support to Sick Children & their Families.
There are great Prizes to be won at The Give Me 5 for Kids Spin & Win Prize Wheel. Raffle Tickets are $2 each or 3 for $5 with all funds raised going to the Give Me 5 for Kids Charity.
Great Offers & Prizes on offer thanks to the following participating stores.