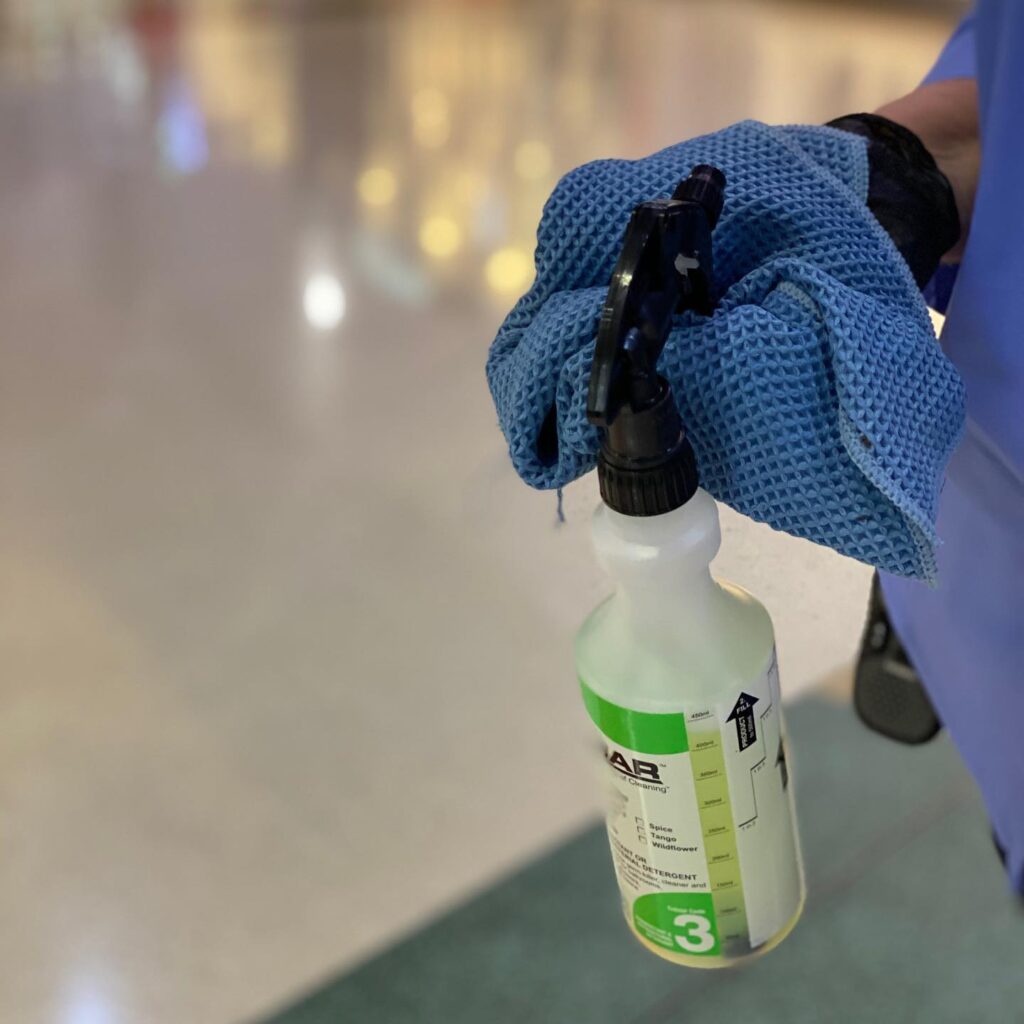 The health and well-being of our community continues to be our top priority. We remain committed to protecting our community, the retailers, staff and customers, with signage reminding people of hygiene and social distancing requirements, sanitiser stations for all to use, and a strengthened focus on cleaning particularly frequent touch points and high traffic areas.
as of 1am 9 July 2021 Station Square Shopping Centre will be using the new Check In QLD App. Our QR Codes are located at each main entrance as well as at the food court – Find Out More
Please remember that we all play a part in keeping our community safe, and as such we expect customers and staff to comply with the QLD Health rules whilst visiting. This includes but is not limited to:
• Maintaining social distancing and keeping 1.5 metres away from those around you (1 person per 4 square metres);
• Washing hands regularly and making use of our complimentary sanitiser stations
• Adhering to floor markings/traffic flow and respecting customer limits allowed in each store;
• Using credit card or contactless payments instead of cash where possible;
• Covering your face with a flexed elbow or tissue if you sneeze or cough; and
• Staying home if you are unwell, experiencing any cold/flu symptoms or awaiting test results.
• Wearing a mask if local QLD Health mandates it at the time
We thank you for your ongoing support of our wonderful retailers. ❤️
For more information, please visit health.qld.gov.au/
---
Media Release from centre manager
Station Square Shopping Centre is currently open for business in line with Government guidelines and we are striving to provide an environment that will facilitate your patronage with the least amount of risk to yourself and to our Staff.
The health and wellbeing of our visitors is our priority, and we expect that you may have questions about the actions we are taking to minimise the spread of Coronavirus (COVID-19).
It is important for everyone to assist in minimising the spread of this virus and we ask that everyone self-evaluate themselves and others that they may have been in close contact with before attending the Centre.
If you, or someone in close contact with you has a fever, cough or have difficulty breathing, we recommend you seek medical attention, do not come into the Centre and follow the directions of the Health Department.
If you have been overseas or in contact with someone that has been overseas, please follow Government guidelines.
We have introduced 4 Hand Sanitising Stations throughout the mall for your convenience and our cleaning team are providing additional cleaning services to ensure surfaces and common areas are sanitised frequently.
Your business and health is important to us and our Retailers are making every effort to restock shelves in line with demand.
We have taken proactive measure of postponing our up and coming events and promotions as it's important we operate within the Government business requirements and we hope you understand that your safety is our priority.
We will do our best to keep you updated as we all move through this difficult period.
Doug Sanderson
Centre Manager